Posters or other displays that could embarrass leaders, such as mentions of Tiananmen Square, are ordered removed from tour routes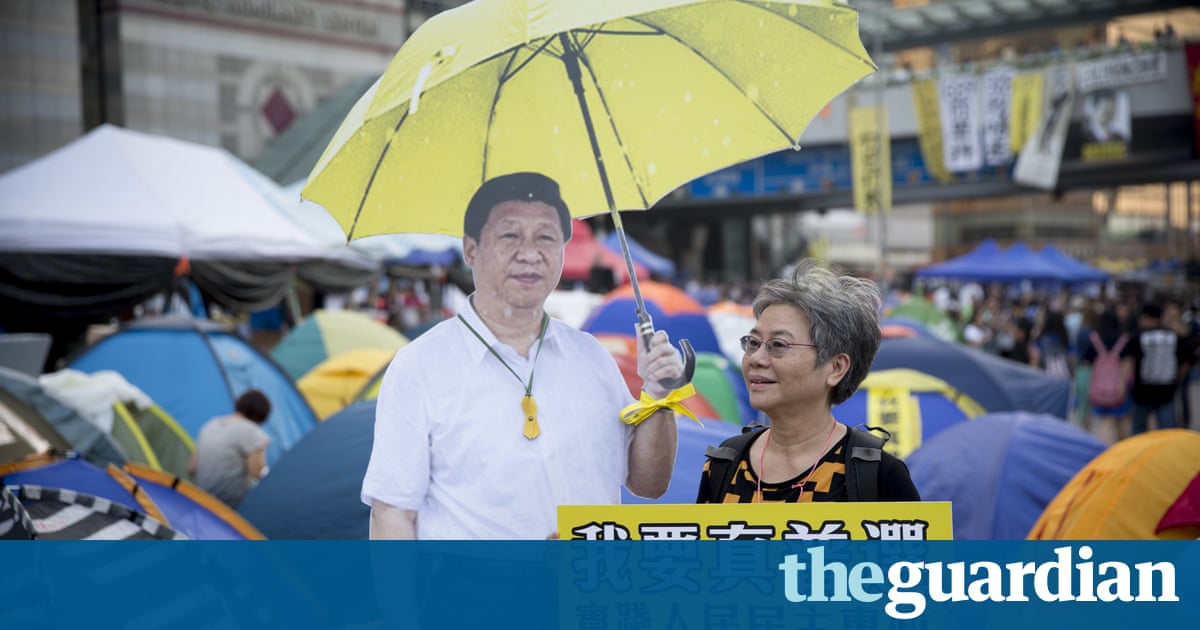 Hong Kong police have launched a crackdown on political banners and images ahead of a visit to the city by the Chinese president, Xi Jinping, to avoid embarrassing the countrys leaders.
Swaths of Hong Kong will be locked down this week and at least 9,000 police officers, nearly a third of the territorys force, are set to be deployed during Xis three-day visit starting on Thursday.
Police have been instructed to remove signs calling for remembrance of the victims of the 1989 Tiananmen Square massacre or advocating for direct elections of the citys leader, according to local media reports. The aim of restricting the publics right to freedom of expression is to prevent leaders from being embarrassed and signs must not appear on Xis routes through the city.
The tactic is more often associated with mainland China, where there is little tolerance of dissent, than Hong Kong.
A police source confirmed the directive, adding that frontline officers were under immense pressure to ensure Xis visit went smoothly and the protesters were kept away.
Images of Xi holding a yellow umbrella, a symbol of the 2014 pro-democracy protests, would also be removed by police.
Xi will visit Hong Kong to mark the 20th anniversary of the UK handing the city back to China and to swear in the new chief executive.
Since the handover in 1997, 1 July is typically marked by large-scale protests, and opposition parties have vowed to come out in force this year. Joshua Wong, a prominent pro-democracy activist, has called for demonstration instead of celebration to mark Xis visit.
But activists have complained Hong Kong authorities are attempting to curtail their ability to protest, with officials denying protesters use of the typical rallying point of Victoria Park to begin their march to the citys financial district.
Hong Kong police did not respond to requests for comment.
Read more: https://www.theguardian.com/world/2017/jun/24/xi-no-evil-hong-kong-bans-protest-slogans-as-chinese-president-visits
Xi no evil: Hong Kong bans protest slogans as Chinese president visits