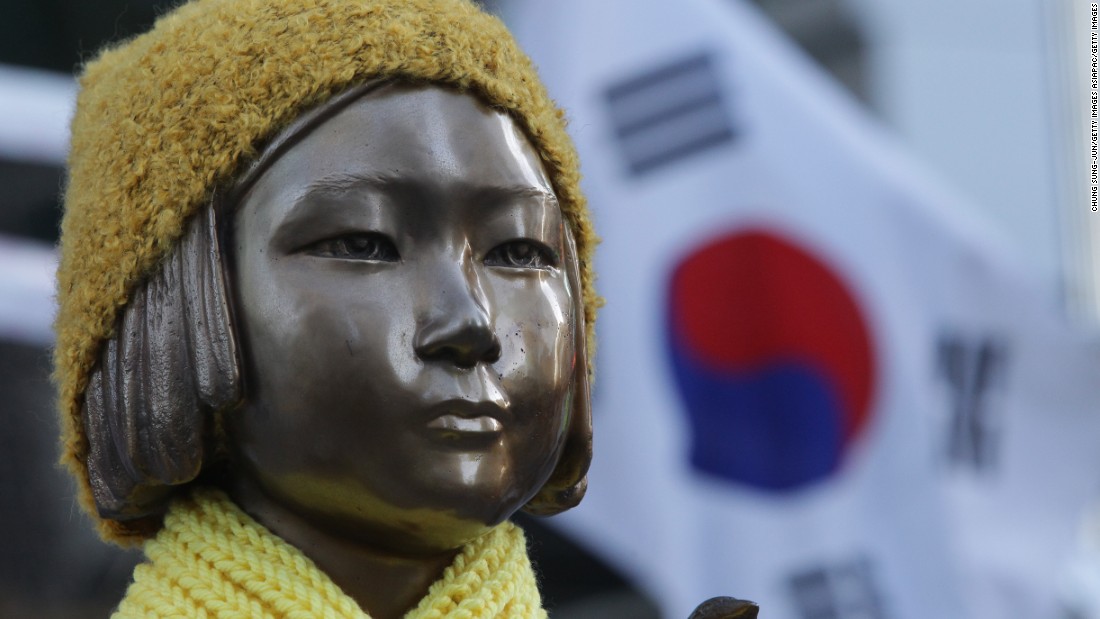 (CNN)In the busy South Korean port city of Busan, the young girl sits on a wooden chair, her fists balled in her lap.
She looks impassively forward, her expression unsmiling and determined. Her feet are bare, and on her shoulder sits a small bird.
This statue has sparked international incidents, threatened trade deals, and exposed a deep and bitter rifts between Japan and South Korea that go back more than seven decades.
Diplomatic spat
The first iteration of the statue was unveiled in 2011, outside Japan's embassy in Seoul, sparking objections and demands that it be removed from the Japanese.
Japan also halted talks on a planned currency swap and delayed high-level economic dialogue as part of an "initial" response to the statue, chief cabinet secretary Yoshihide Suga said.
The statue was erected by a civil group in December to remember "comfort women," women and girls forced to work as sex slaves for Japanese soldiers during World War II.
Read more: http://www.cnn.com/2017/02/05/asia/south-korea-comfort-women-statue/index.html
Why this statue of a young girl caused a diplomatic incident