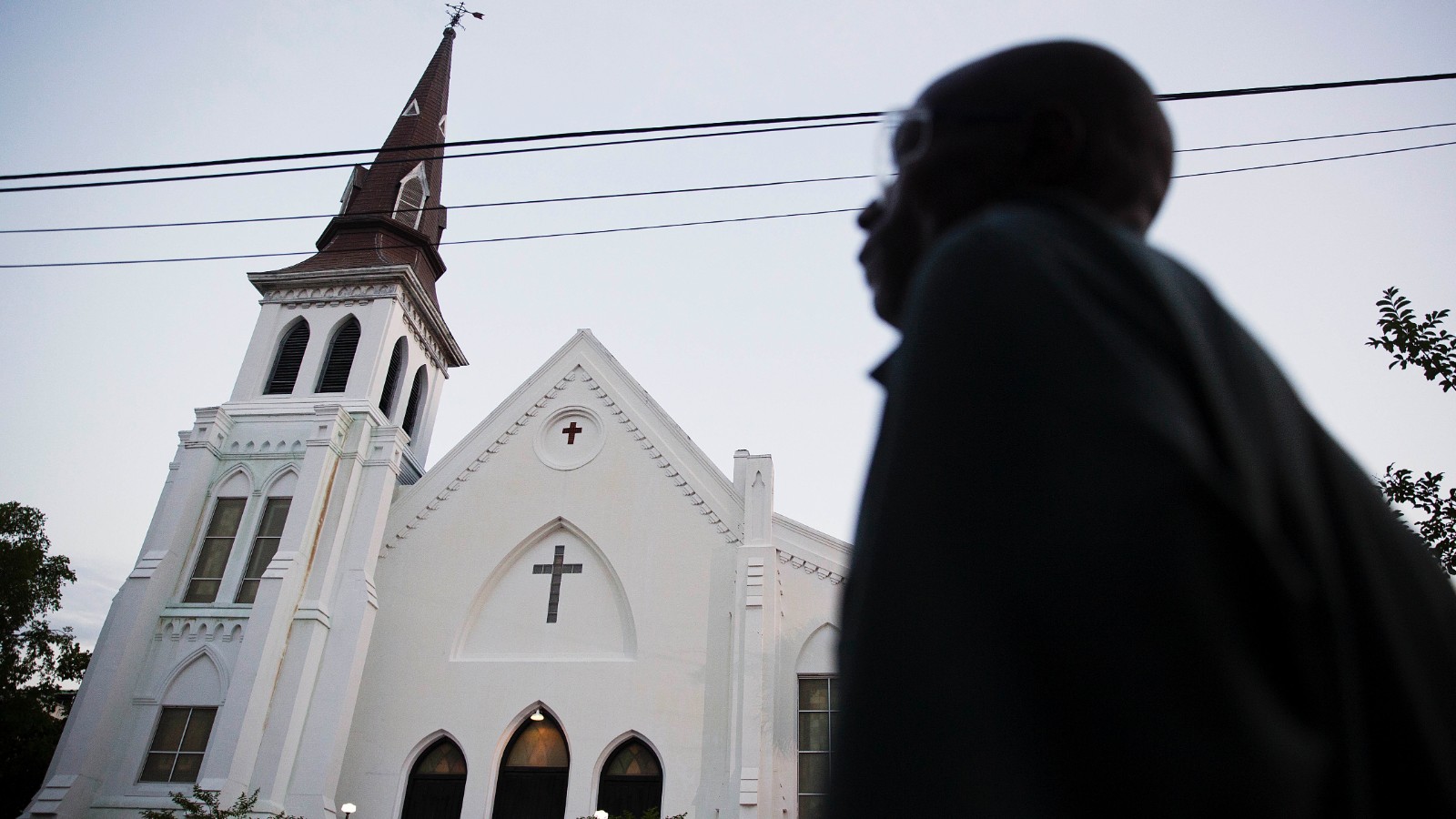 Charleston, South Carolina (CNN)In the same room where Dylann Roof killed nine church members, the pastor stopped during Wednesday night's Bible study to tell a joke.
"One day, deacons are walking into church and they see Satan outside crying. They asked, 'Why are you crying?' " the Rev. Eric S. C. Manning said in the basement of Emanuel African Methodist Episcopal Church.
Worshippers peered at him, waiting for the punchline.
"Satan said: 'They're blaming me for stuff'," said Manning.
It's now well past 7.
Manning answered one more question from a parishioner, who asked him whether he felt the burden of the trial at any point.
"I reached that point yesterday of how much I could take," Manning said.
Bibles were collected. People bowed their heads. And the Emanuel 9 were remembered in prayer.
Read more: http://www.cnn.com/2017/01/12/us/mother-emanuel-bible-study-dylann-roof/index.html
Where Dylann Roof killed, a search for answers