Nationals pitcher becomes sixth to win Cy Young Awards in both leagues while Red Sox hurled wins AL honor by narrow margin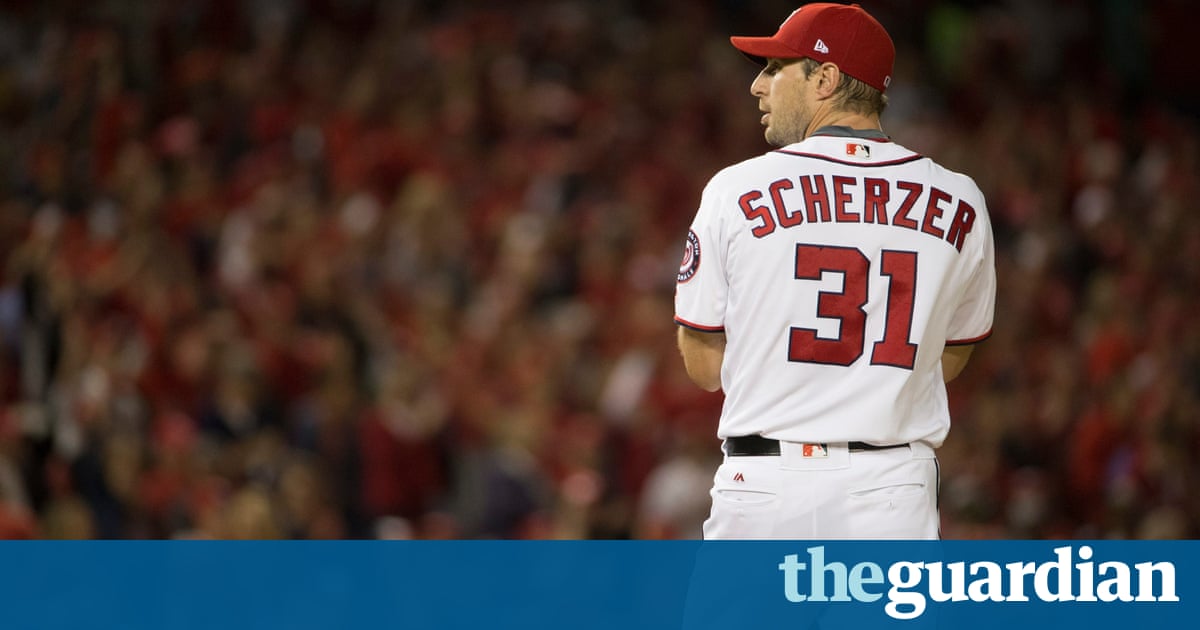 Rick Porcello of the Boston Red Sox has won the AL Cy Young Award by a narrow margin and Max Scherzer of the Washington Nationals has taken the NL prize.
Porcello led the majors with 22 wins, and beat out Detroits Justin Verlander and Clevelands Corey Kluber in results announced Wednesday.
Porcello got just eight first-place votes from members of the Baseball Writers Association of America while Verlander drew 14. But Porcello drew more support across the board and was listed by all 30 voters Verlander was left off two ballots.
Scherzer become the sixth pitcher to win the Cy Young in both leagues, earning the NL honor by a wide margin. He led the majors with 284 strikeouts and topped the league with 20 wins, and beat out Chicago Cubs teammates Jon Lester and Kyle Hendricks.
Scherzer won the AL honor in 2013 while pitching in a Detroit rotation with Porcello and Verlander, and has now joined Roger Clemens, Randy Johnson, Pedro Martinez, Gaylord Perry and Roy Halladay as winners in both leagues.
Read more: https://www.theguardian.com/sport/2016/nov/16/cy-young-award-winners-nl-max-scherzer
Washington's Max Scherzer, Boston's Rick Porcello win Cy Young Awards