Donald Trump speaks to acting leader of South Korea after Syria missile strike described by North as intolerable act of aggression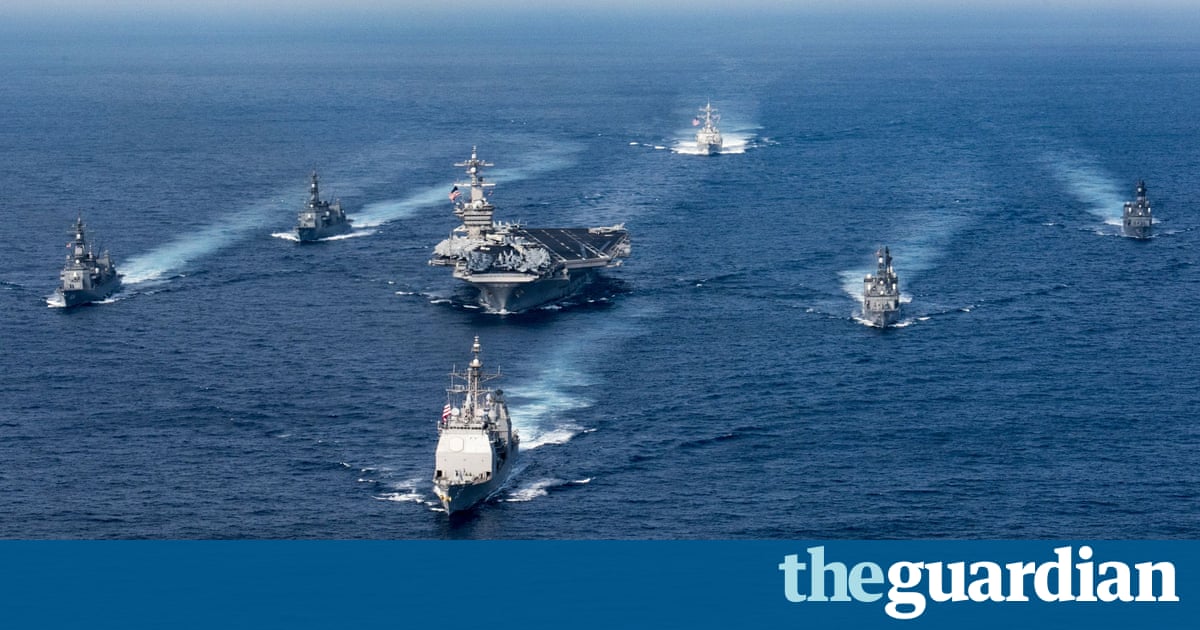 The US navy will move a strike group towards the western Pacific Ocean to provide a presence near the Korean peninsula, a US official said on Saturday.
The Carl Vinson strike group, which includes an aircraft carrier, will make its way from Singapore, according to the official, who spoke to Reuters on condition of anonymity.
The news followed a Friday report by NBC that the National Security Council had included the return of nuclear weapons to South Korea in options presented to Donald Trump for dealing with the threat posed by North Korea. Killing North Koreas leader, Kim Jong-un, was also presented as an option, NBC reported.
On Saturday the White House said the US president had spoken to the acting president of South Korea, Hwang Kyo-Ahn. North Korea, meanwhile, called the US missile strike on Syria on Thursday night an intolerable act of aggression.
Rising tensions between North Korea, South Korea and the US and the Norths nuclear ambitions were chief among subjects discussed by Trump and Chinese president Xi Jinping at Mar-a-Lago in Florida this week.
The White House said on Saturday Trump spoke with Hwang about the strike in Syria, launched in retaliation for a suspected chemical attack on civilians by Bashar al-Assads government.
The two leaders agreed to stay in close contact, the White House said, regarding North Korea and other issues of mutual concern.
Read more: https://www.theguardian.com/world/2017/apr/09/us-navy-strike-group-north-korea-peninsula-syria-missile-strike
US navy strike group to move towards Korean peninsula, official says