Airline launches investigation after rabbit set to be the worlds biggest found dead after travelling from London to Chicago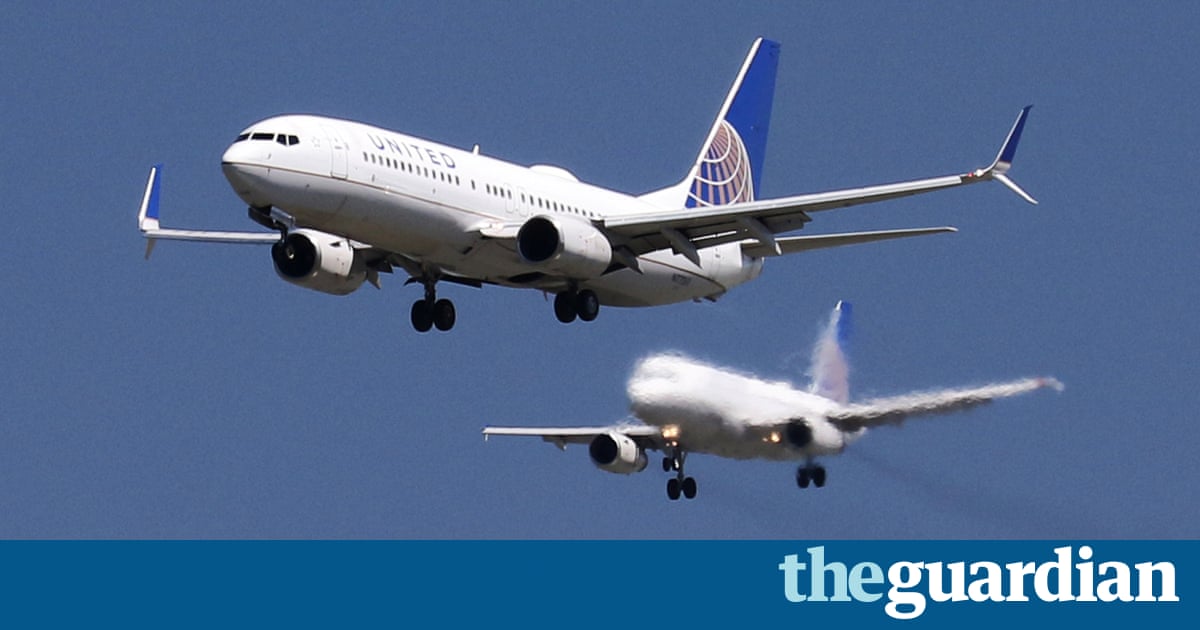 United Airlines is facing another PR disaster after a potentially record-breaking giant rabbit perished onboard one of its transatlantic flights.
The three-foot (90cm) continental giant rabbit named Simon, which was 10 months old, died while travelling from London Heathrow to OHare airport in Chicago, the Sun reported.
Breeder Annette Edwards, from Worcestershire, told the newspaper that Simon was expected to grow to be the worlds biggest rabbit after his father Darius grew to 4ft 4in (1.32m). She said his buyer was a famous celebrity.
A United spokeswoman confirmed the airline had offered assistance to one of its customers and was reviewing the incident. She said: We were saddened to hear this news. The safety and wellbeing of all the animals that travel with us is of the utmost importance to United Airlines and our PetSafe team.
We have been in contact with our customer and have offered assistance. We are reviewing this matter.
The death of Simon comes less than three weeks after a video showing passenger David Dao being dragged off a United Express flight sparked widespread outrage.
Dao, a 69-year-old from Kentucky, was seen with a bloodied face after being forcibly taken off the plane by Chicago airport officers who had been summoned by United employees when he would not give up his seat.
Speaking after the incident, United chief executive Oscar Munoz said: The truly horrific event that occurred on this flight has elicited many responses from all of us: outrage, anger, disappointment. I share all of those sentiments, and one above all: my deepest apologies for what happened.
Like you, I continue to be disturbed by what happened on this flight and I deeply apologise to the customer forcibly removed and to all the customers aboard. No one should ever be mistreated this way.
The most recent figures from the US Department of Transportation dating from 2015 but released this February show 35 animal deaths occurred during transit across 17 carriers in the US.
United accounted for 14 animal deaths in that period with a further nine reported injured among the nearly 100,000 animals carried by the company.
Edwards told the Sun: Something very strange has happened and I want to know what. Ive sent rabbits all around the world and nothing like this has happened before. The client who bought Simon is very famous. Hes upset.
Read more: https://www.theguardian.com/business/2017/apr/26/united-airlines-new-pr-disaster-giant-rabbit-simon-dies-uk-flight
United Airlines in new PR disaster after giant rabbit dies on UK flight