President has touted an America first policy, but his staff gave plenty of hints that the administration was at least considering a direct response to the atrocity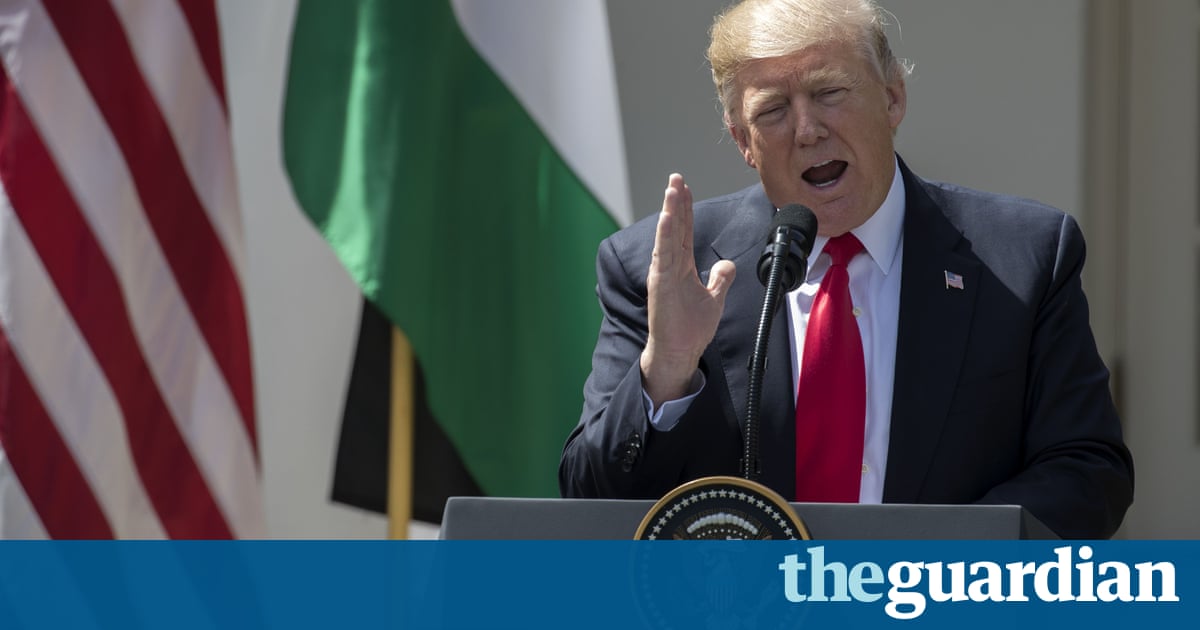 Donald Trumps professed change of mind about Syria and its president Bashar al-Assad and his hints of possible punitive action in response to Tuesdays chemical attack have underlined his administrations volatility on the world stage.
The suggestion that the US could intervene in the conflict would be a radical departure from the exclusively America first approach that has hitherto defined Trumps policy. In Syria, that meant focusing exclusively on Islamic State (Isis) and other extremists, and putting off dealing with the countrys political transition.
I dont like Assad at all, Trump declared in a presidential debate last October. But Assad is killing Isis. Russia is killing Isis and Iran is killing Isis.
Only a few days ago, the US ambassador to the UN, Nikki Haley, declared: our priority is no longer to sit and focus on getting Assad out. Secretary of State Rex Tillerson had argued the Syrian presidents future will be decided by the Syrian people, ignoring the fact that many of those people were under relentless bombardment by Assad and unable to voice an opinion.
Even more confounding was Trumps declaration that the Idlib gas attack crossed many, many lines beyond a red line. The comment came only hours after the president had lambasted Barack Obama for laying down the original red line on Assads use of chemical weapons in 2012 and then not attacking when the line was crossed in August 2013.
Trump has consistently argued that the failure to deliver on the red line threat projected US weakness. But it was far from clear on Wednesday what action his own administration would take now that Assad had crossed many, many lines.
Read more: https://www.theguardian.com/world/2017/apr/05/syria-chemical-attack-trump-administration-response-assad
Trump's response to Syria chemical attack exposes administrations volatility