President signed executive order to ease burden of Obamacare and agencies were under regulatory freeze, but many first steps were postponed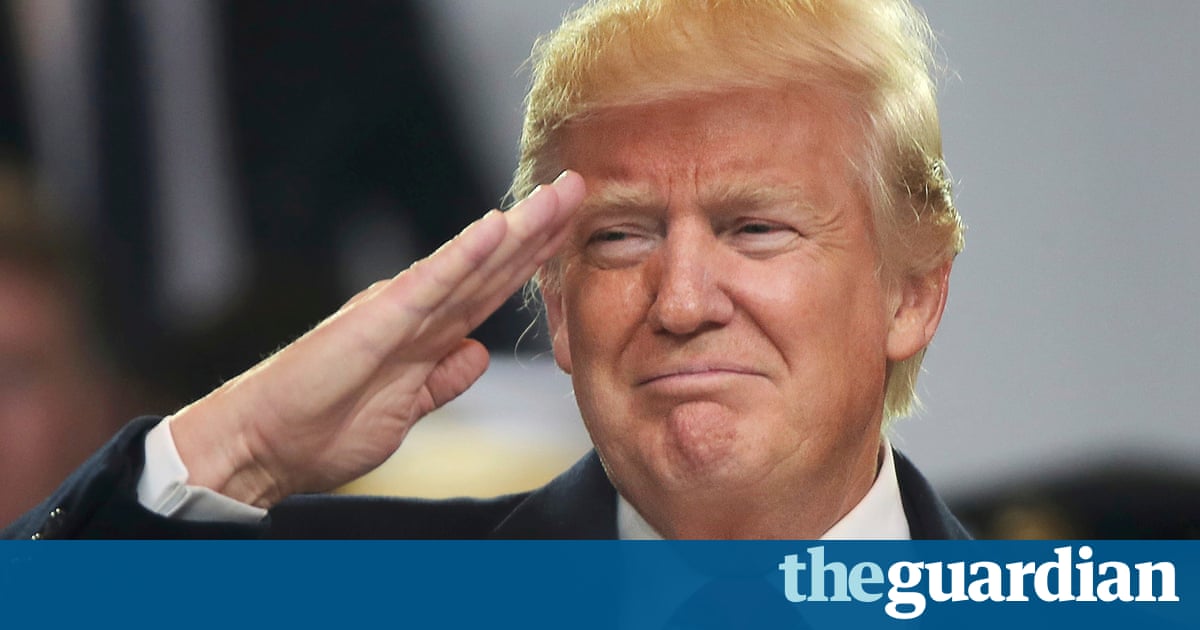 Less than eight hours after becoming president, Donald Trump sat behind the desk in the Oval Office and issued his first executive order. However, the newly elected president seemed to only stick his toe in the water of governance.
Trump directed government agencies to ease the burden of the Affordable Care Act on Friday night. The new president campaigned on repealing Obamacare and replacing it with something terrific.
In addition, new White House chief of staff, Reince Priebus, issued a memo on Friday night directing an immediate regulatory freeze to prevent federal agencies from issuing any new regulations. This echoed Trumps pledge to repeal two existing regulations for new government regulation imposed by his administration.
However, these actions fell far short of the big promises Trump made for his first day in office on the campaign trail.
Trump took pleasure in boasting about the feats he would accomplish in his first 24 hours in the Oval Office, ranging from building a wall on the US-Mexico border to promises to announce a renegotiation of Nafta and withdrawal from the Trans-Pacific Partnership.
There was also a broad statement that he would cancel every unconstitutional executive action, memorandum and order issued by President Obama.
On Friday, however, the reality seemed far more restrained. Many of the first steps for the new administration had been postponed until Monday morning, three days after he assumed office. With a slow transition process that did not lead to the announcement of a full cabinet until the day before the inauguration, members of the new administration tamped down on expectations.
Vice-President Mike Pence said as much on Wednesday, telling CNN the administrations first day really wouldnt be Friday or even Saturday. I think you can expect that President Donald Trump will hit the ground running on day one come Monday morning, he said.
A source familiar with the transition indicated to the Guardian that many administration staffers would not even begin their orientation until Monday, although it was noted that appointees in many key positions were poised to be sworn in at 12.01pm Friday.
Some administration priorities are likely to wait for months. Although Trump has long insisted he will move the US embassy in Israel from Tel Aviv to Jerusalem, a source familiar with administration foreign policy indicated that no such step was likely for months and would in any case wait for Trumps pick for US ambassador, David Friedman, to be confirmed.
Friedman is not scheduled to receive a hearing until February and is unlikely to be confirmed until March at the earliest.
Surprisingly, for all of Trumps promises for executive action on his first day, he signed his first bill hours before his first executive order. Shortly after taking the oath of office Trump, signed a law that would give Gen James Mattis, his nominee for defense secretary, the needed waiver to serve in a ceremony in the Capitol. US law requires any potential defense secretary to have been retired from the military for seven years. Mattis retired from the marines in 2014.

At the inauguration celebrations, supporters did not to focus on specifics. Many touted their belief in the new presidents ability to bring back jobs and, of course, make America great again.
Read more: https://www.theguardian.com/us-news/2017/jan/20/donald-trump-first-day-president-executive-order
Trump eases into presidency with two actions but major work starts Monday