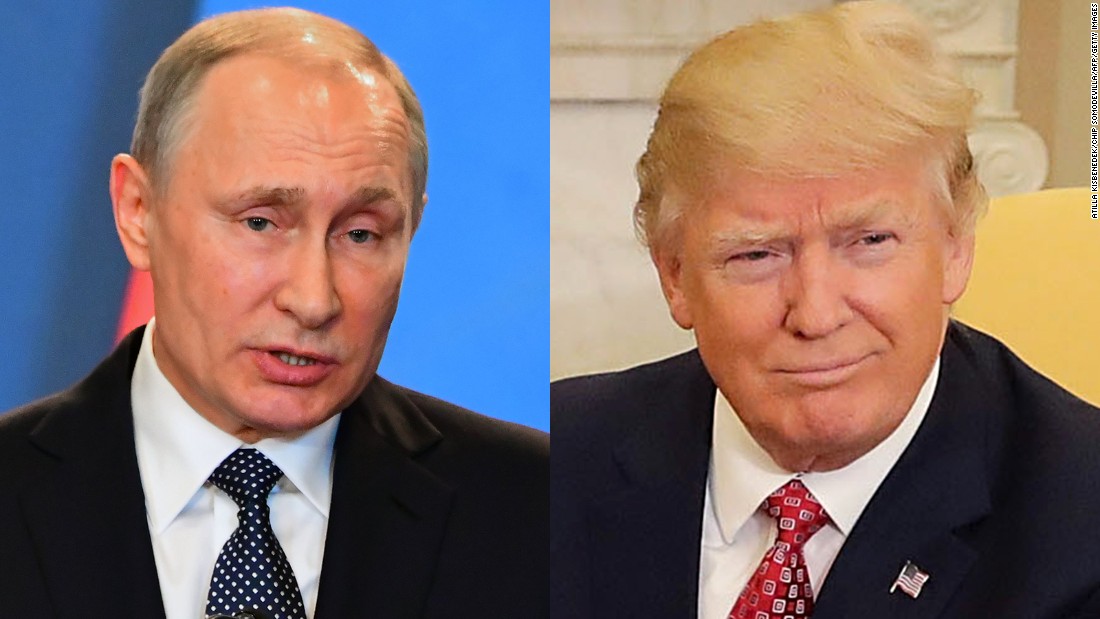 (CNN)US President Donald Trump will meet with Russian President Vladimir Putin in July as part of the G20 summit in Hamburg, Russian state media said Thursday.
If confirmed, it would be the two men's first meeting since Trump took power in January. The White House has yet to confirm.
On Tuesday night, Trump fired FBI Director James Comey in what sources told CNN was partly a direct response to the investigation.
Putin and Trump already had discussed a July meeting during a phone call in the past week.
The Kremlin website said Putin and Trump were "in favor of organizing a personal meeting in connection with a meeting of the G20 summit."
Read more: http://www.cnn.com/2017/05/11/politics/trump-putin-meeting-hamburg/index.html
Trump and Putin to meet in July, Russian state media says