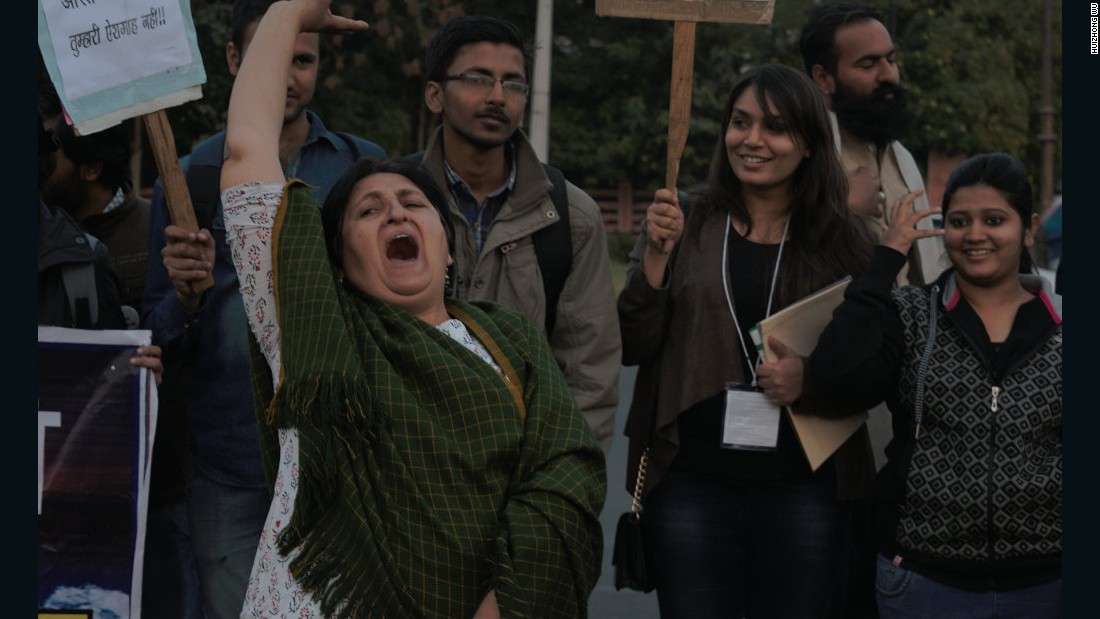 Jaipur, India (CNN)It was Friday evening around 7 p.m. and Ankita Luharia was walking on a busy road in the northern Indian city of Jaipur.
"Where are you going? Tell us your address," said one of the men. It was a jeer that Luharia was accustomed to. The 30-year old felt a little scared, but she kept walking.
The next day, Luharia found herself walking on another busy street — this time she was marching with about 40 othersin the city's center. It was dusk and the evening rush hour was starting, but it was a completely different feeling. Luharia was not nervous.
"The day is ours and so is the night," she shouted, along with the other men and women.
"Girls should have the freedom to move easily, whether it's day or night," Luharia says.
Organizersinitially planned for marches in India's metropolitan centers like Bangalore, Delhi and Mumbai, but soon receivedrequests to join from all over the country.
On January 21, thousands of women in 30 different cities and towns across India marched for a woman's right to feel safe in public places."It's only fair that you know right at the beginning of this email that we are angry. Furious, actually," the organizers said in a press release.
"My parents don't let me come out at night," she said. "As soon as it gets dark, I should be heading home. If I'm not home, I'll be getting calls."
Jodha marched near the front with her friends, holding the blue #IWillGoOut banner. She shouted loudly as protesters pumped their arms up and down and shouted, "What do we want? Freedom."
"It's quite exhilarating because I've never been on a public road, protesting something," she said.
Yet, at the end of the march, when the sky had become dark, Jodha and her friends did not linger long.
Instead, they checked their phones for missed calls from their parents, and quickly shuffled off to find an autorickshaw to take them home.
Read more: http://www.cnn.com/2017/01/26/asia/india-march-i-will-go-out/index.html
'The day is ours and so is the night': Furious Indian women fight back