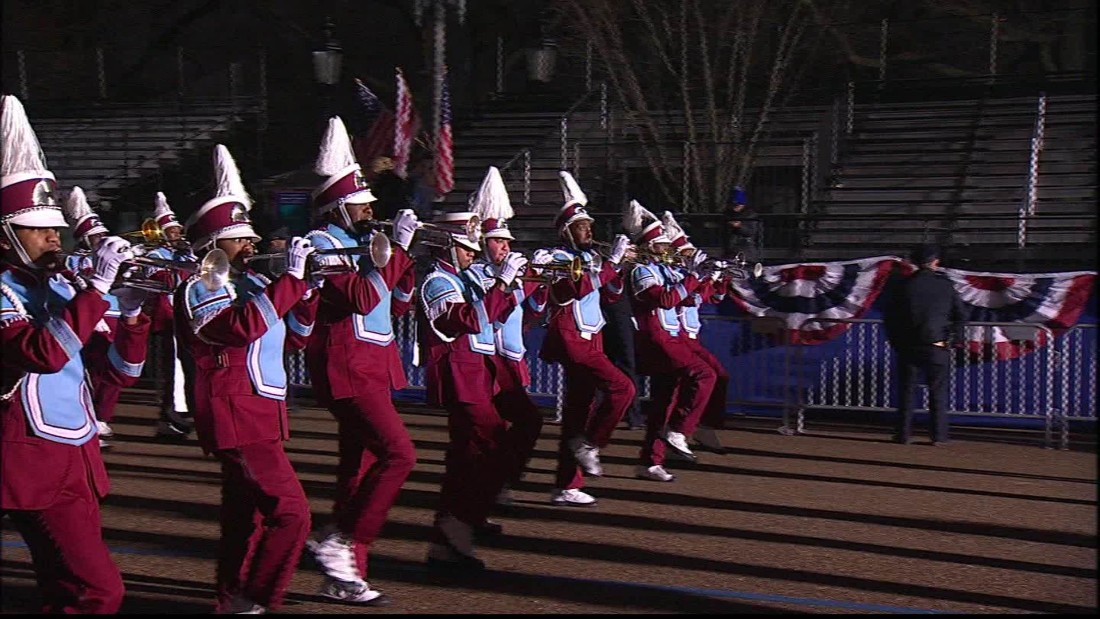 (CNN)It was the moment they said they never imagined: The nearly 230 members of the Great Tornado marching band from Talladega College, dressed in crimson and blue, performing in the inaugural parade in front of the President.
Band members played a rendition of Pharrell Williams' "Happy" as they stepped in time past President Donald Trump and his family. The performance brought a smile to the President's face.
"It's really amazing," said trumpet player Darnell Battle. "Who could've thought in this short amount of time that you could come from nothing to all of this?"
The school's participation in the parade
has now made it a darling of conservatives, who helped raise more than $667,000 — nearly nine times the $75,000 goal on the band's page at gofundme.com — to send the students to the nation's capital.
Said sousaphone player Alex Liddell, Jr.: "We're America's band right now."
Read more: http://www.cnn.com/2017/01/20/politics/talladega-marching-band-inaugural-parade/index.html
Talladega marching band performs at inaugural parade