One guard killed in attack on parliament in Tehran while several injured at shrine to late leader, according to news agencies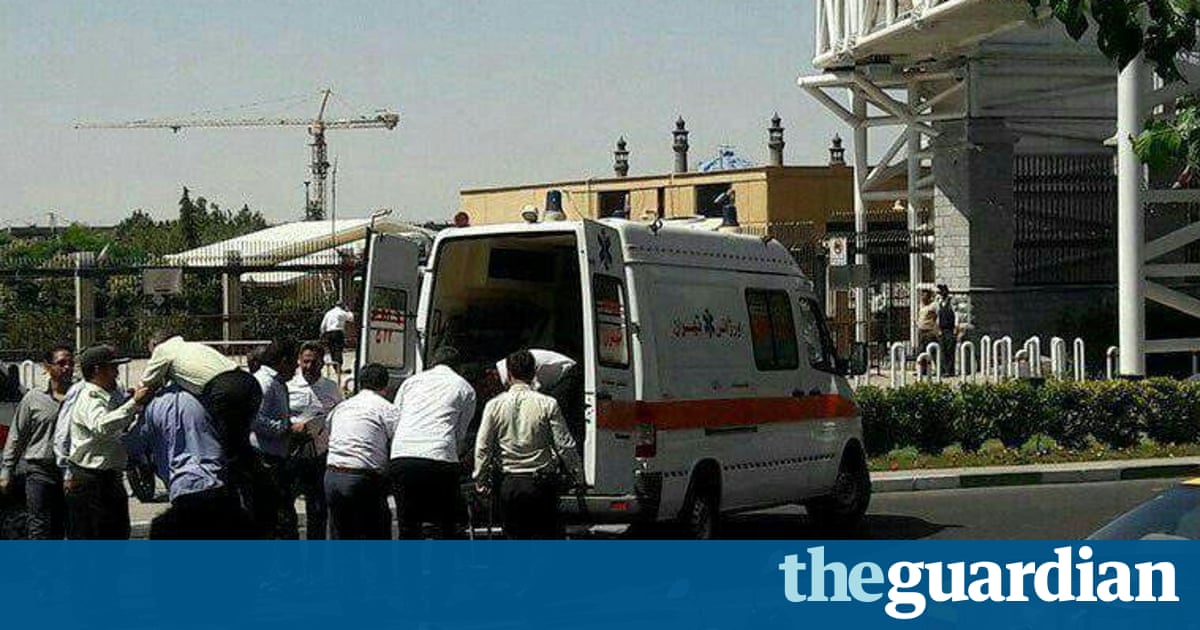 The Iranian parliament and the shrine of Irans revolutionary founder, Ayatollah Ruhollah Khomeini, have been targeted in simultaneous attacks in Tehran, state media has reported.
One guard was killed in the parliament shooting, the semi-official Tasnim news agency reported, while the Fars agency said several people were injured in the shrine attack.
An MP told state broadcaster Irib there were three gunmen inside the parliamentary complex in central Tehran, armed with rifles and a pistol. The shrine situated about 12 miles from the parliament building was attacked at the same time by four terrorists including a suicide bomber, Irib said.
Shia Iran has been singled out as a target by Sunni jihadis, including Islamic State, but has largely escaped attacks within its urban centres. Iran provides ground forces to fight Isis and other rebel groups in Syria and Iraq.
Khomeini launched the Islamic revolution in 1979.
More details soon
Read more: https://www.theguardian.com/world/2017/jun/07/shootings-iranian-parliament-khomeini-shrine
Shootings reported at Iranian parliament and Khomeini shrine