Australian team briefly evacuates after fire in basement of building and hosts have faced criticism for condition of competitors accommodation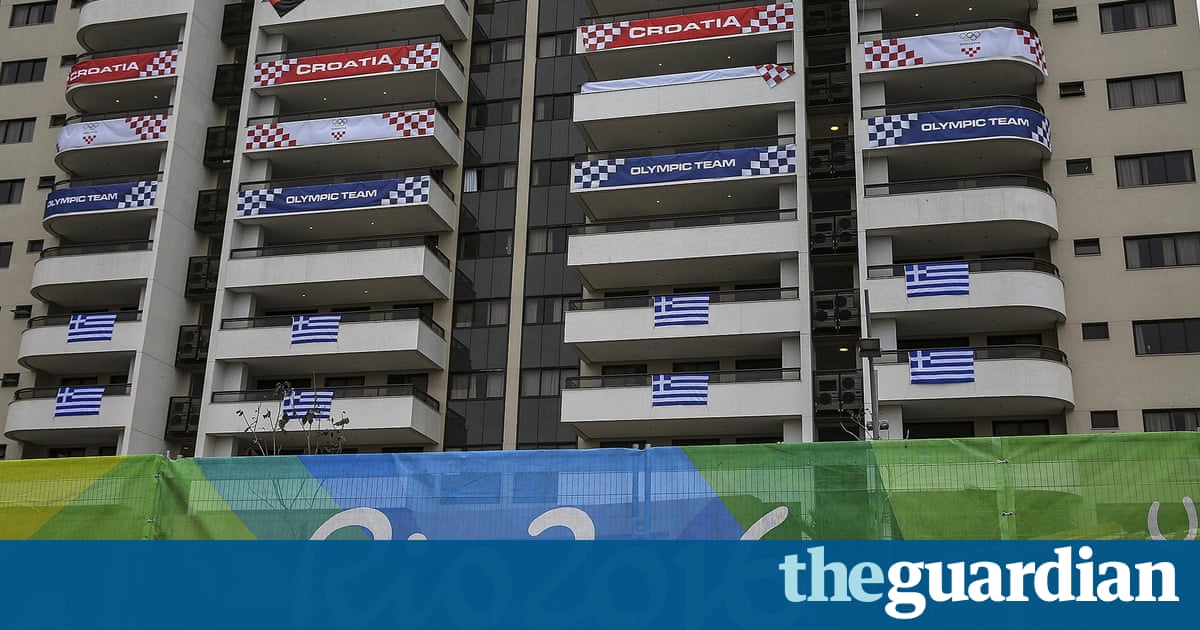 Competitors have been forced to evacuate a building in the Olympic Village in Rio de Janeiro after the second fire in a week raised fresh concerns about safety standards.
Nobody was hurt in the blaze, which filled the stairwells of the building with smoke and was quickly extinguished, but it called into question the reassurances given two days ago by the Rio 2016 organising committee that the facilities were finished.
It is another embarrassment for the hosts, who have been criticised for opening the official accommodation last Sunday amid gas and water leaks and with complaints of blocked toilets and exposed wiring. The organisers admitted on Monday that 19 of the 31 tower blocks had not yet had full safety checks and that a short circuit had caused a small electrical fire last Saturday.
The Australian team, which is in the worst-affected building number 23, initially refused to move in until the problems were solved. Dutch, Italian and Belorussian athletes also raised concerns.
In response, the organisers drafted 630 workers to fix plumbing and wiring, and to clean up dirty floors. On Thursday, they announced all the emergency work was complete.
A day later, however, a fire in the basement of building 26 forced the Australian team which had only moved in two days earlier to temporarily evacuate. The Australian team were back in the building within half an hour.
We are all accounted for, Mike Tancred, a spokesman for the Australian Olympic Committee, told Reuters. It was a good drill for us. We cleared all 23 floors of the building.
The cause of the fire was said to be cardboard that ignited in the basement. However, there have also been several reports of deliberate sabotage in the official Olympic accommodation, allegedly by workers who are unhappy with poor conditions and low salaries.
On Thursday, labour inspectors told the Guardian they were horrified by workplace conditions on Olympic sites and related infrastructure projects.
Read more: https://www.theguardian.com/sport/2016/jul/29/olympic-village-second-fire-rio-2016
Second fire at Olympic Village adds to woes of Rio 2016 organisers