Staff hand-nurse female calf of mother Bibi and father Henry after it was born around six weeks early and well below normal birth weight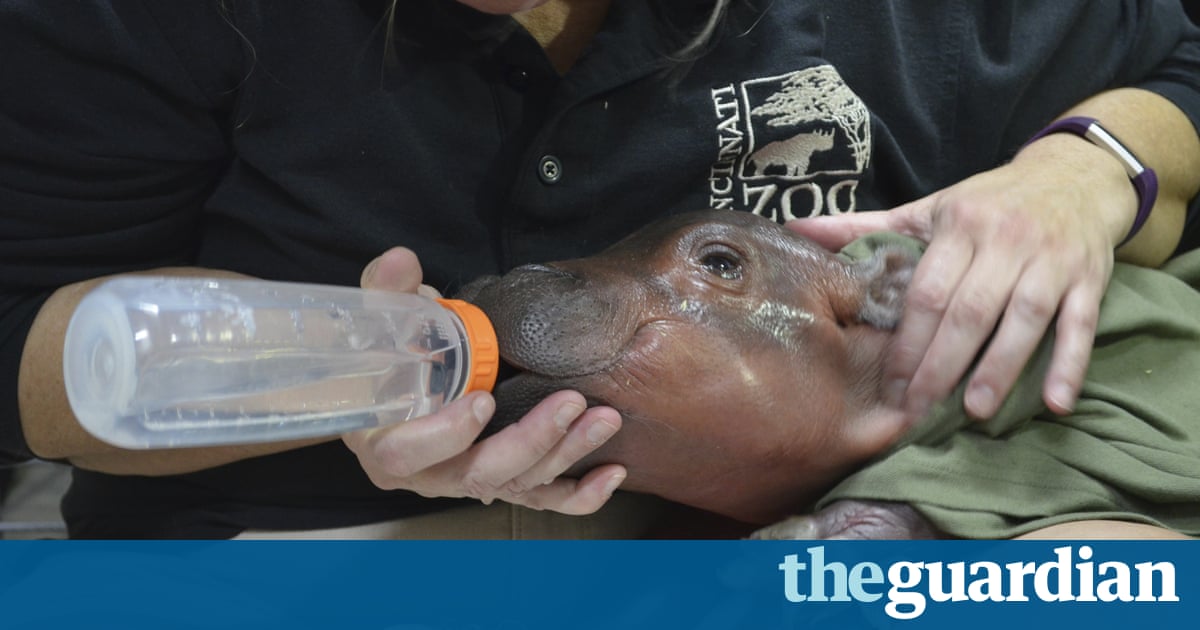 Cincinnati Zoo staff have begun 24-hour critical care for a baby hippo that was born around six weeks early.
The zoo said 17-year-old Bibi gave birth early on Tuesday to the first Nile hippo born there in 75 years.
The female calf had not been expected until March and at only 29lb (13kg) it fell well below the normal range of birth weight of 55 to 120lb, the zoo said. It was unable to stand to nurse.
Mammals curator Christina Gorsuch said staff were giving the calf fluids and keeping it moist and warm.
Keepers collected milk from the mother and Gorsuch said they hoped to get the newborn to drink it, as well as other supplements from a bottle.
The zoo said vets and animal care staff were providing round-the-clock care for the baby of Bibi. The father is 35 years old and named Henry.
Read more: https://www.theguardian.com/world/2017/jan/25/premature-baby-hippo-fights-for-survival-in-cincinatti-zoo
Premature baby hippo fights for survival in Cincinnati Zoo