US president stressed the need to reduce the violence and suffering inflicted on the Syrian people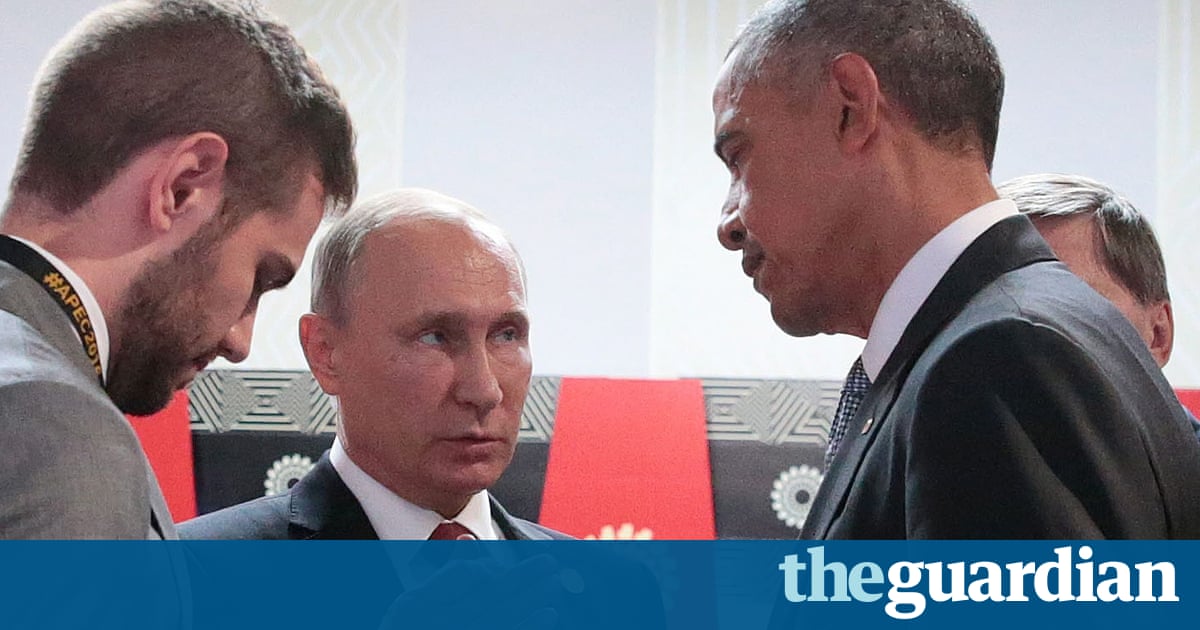 The US president, Barack Obama, has urged greater efforts to end violence in war-torn Syria in brief talks with the Russian president, Vladimir Putin, as concern mounts over a ferocious regime bombing campaign in rebel-held parts of Aleppo.
Obama made the comments to his Russian counterpart on Sunday on the sidelines of an Asia-Pacific Economic Cooperation (Apec) summit in Peru in what could be their last meeting before the US president leaves office in January.
It was the first time they had met since the US presidential election and the shock victory of Donald Trump, who has pursued a far warmer relationship with Putin than Obama did.
On Syria, the president noted the need for Secretary [John] Kerry and foreign minister [Sergei] Lavrov to continue pursuing initiatives, together with the broader international community, to diminish the violence and alleviate the suffering of the Syrian people, said a White House official.
Read more: https://www.theguardian.com/world/2016/nov/20/obama-presses-putin-on-syria-as-aleppo-bombed-by-regime-forces
Obama presses Putin on Syria as Aleppo bombed by regime forces