Maimoatia which means Cherish It features Maori singers asking Kiwis to talk and sing in their native tongue to save it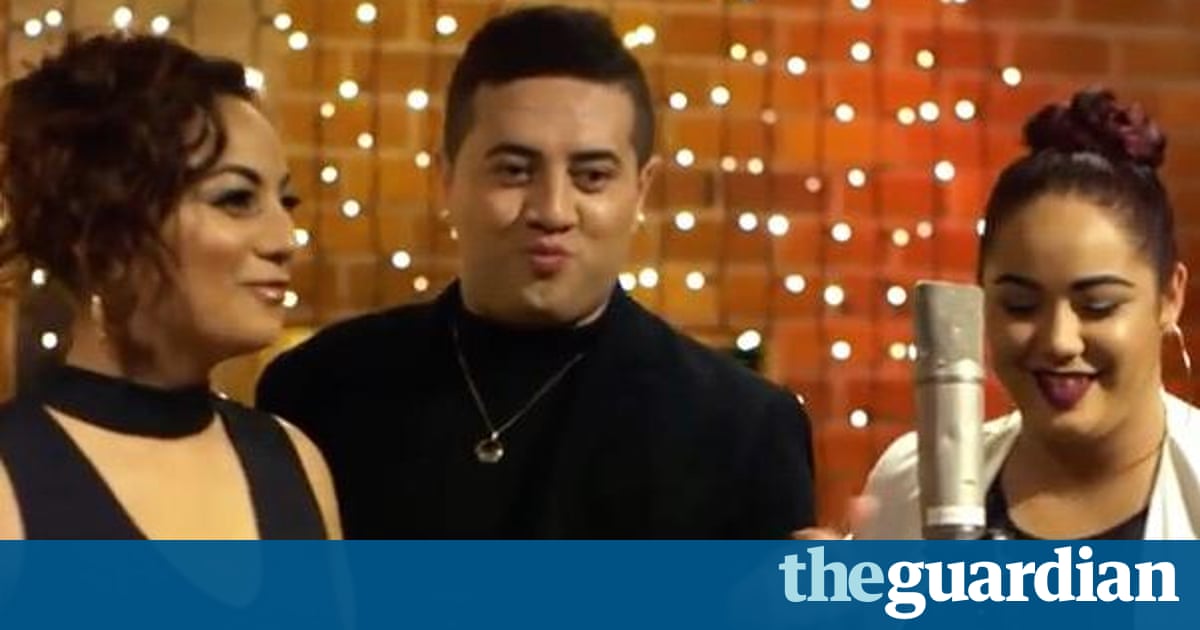 A New Zealand pop tune sung entirely in the indigenous language of Te reo Maori has shot straight to the top of the iTunes chart, knocking Justin Timberlake from the No 1 position.
Maimoatiawhich means Cherish It features over a dozen little-known Maori singers belting out a gospel-esque tune, entreating Kiwis to adopt their native tongue and talk and sing in Te reo Maori to save it.
According to Statistics New Zealand, only 4% of New Zealanders speak fluent Te reo Maori (about 48,000), and the number of active speakers continues to decline year on year.
A lot of young Maori dont speak the language because they are shy and fearful of making mistakes with it, said Nathaniel Howe, who performs in the song.
We wanted to empower young New Zealanders to own the language, to feel that its our responsibility to keep it alive.
Maimoatia was released on Wednesday and by Thursday it had bumped Justin Timberlakes Cant Stop the Feelingto second place on the New Zealand iTunes chart.
By Friday Maimoatiahad returned to second place (it still beat Adeles Send My Love (To Your New Lover)), but producer Marama Gardiner was confident it would reclaim the top spot over the weekend, which would mark the conclusion of Maori Language Week in New Zealand.
Our language is how we identify as a people and feel proud of who we are, its everything, said Gardiner, who is a fluent Te reo speaker and whose two children are bilingual in English and Maori.
I want this song to go global, for people to be singing a great Te reo song all over the world. That would be such a boost of confidence for speakers in New Zealand, that their indigenous language is not dying but adapting.
Te Haumihiata Mason, a Te Reo language expert who worked with the singing group, said her family had been playing the song night and day since its release.
Te reois my first language and I will never give up on it, my grandchildren and great-grandchildren have every right to speak their native tongue, she said.
And when you have beautiful young faces singing Te reo so passionately, its impossible to feel that the language is anything but vibrant.
Read more: https://www.theguardian.com/world/2016/jul/09/new-zealand-maori-pop-song-with-serious-message-knocks-justin-timberlake-off-no-1
New Zealand: Maori pop song with serious message knocks Justin Timberlake off No 1