Charities warn that the longer children are exposed to uncertainty, the more difficult it will be for them to adjust to normal life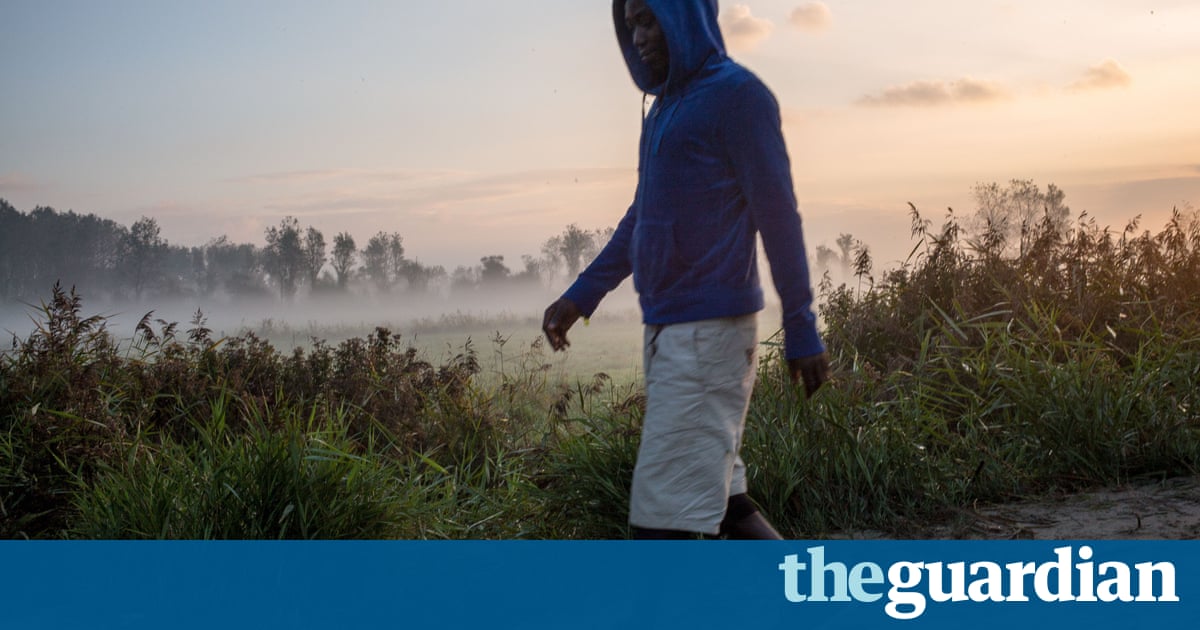 Nearly all of the children who stayed in the now demolished Calais camp for refugees have a mental health condition such as post-traumatic stress disorder or depression, according to psychiatric assessments of some of those waiting to come to Britain.
Evidence compiled by a psychiatrist for Citizens UK, which is supporting scores of children dispersed around France, suggests that their mental health is deteriorating amid continuing delays over their transfer. Since the demolition of the camp, the charitys staff report receiving suicidal text messages from the children. Of the 40 being cared for, Citizens UK claims a third have expressed suicidal thoughts or a lack of care for their own life, 75% have showed an alarming deterioration in mental health and 90% have reported increased anxiety.
Dr Susannah Fairweather, a psychiatrist who led a team assessing the children, said there had been a significant deterioration in the childrens mental health, including a risk of suicide.
As a consultant psychiatrist who has assessed children both in the Jungle and once they have arrived in the UK, I know the children living there experienced horrific traumas both in their home countries and their journeys there, she said. Of the children who underwent psychiatric assessment, all of them presented with psychiatric symptoms, with approximately 90% meeting the criteria for a recognised psychiatric disorder, such as PTSD and depression.
About 15% of the unaccompanied children in Calais at the time of the camps demolition have so far been transferred to the UK with 1,600 children now dispersed across France in temporary shelters.
Citizens UK estimates hundreds of them have a legal right to sanctuary in the UK, but on Friday, following more than a week of delays, the government confirmed that none would be transferred this weekend. Charities have called on the government to resume transfers to the UK immediately.
The young people who have lived in the unstructured, informal camp for a prolonged period of time find it particularly difficult to adjust to life in more ordinary circumstances, Fairweather said. A temporary transfer to accommodation in France will only serve to exacerbate this. The longer they are met with uncertainty from authorities about their situation, the less likely they are to trust professionals. This increases the risk that they will use unofficial systems to enter the UK, such as people-smugglers.
Read more: https://www.theguardian.com/world/2016/nov/05/child-refugees-calais-traumatised-and-depressed
Most Calais camp child refugees traumatised and depressed