Rights campaigners condemn monitoring of Patrick Lagacs phone in order to identify his sources, and point to broader erosion of press freedoms in Canada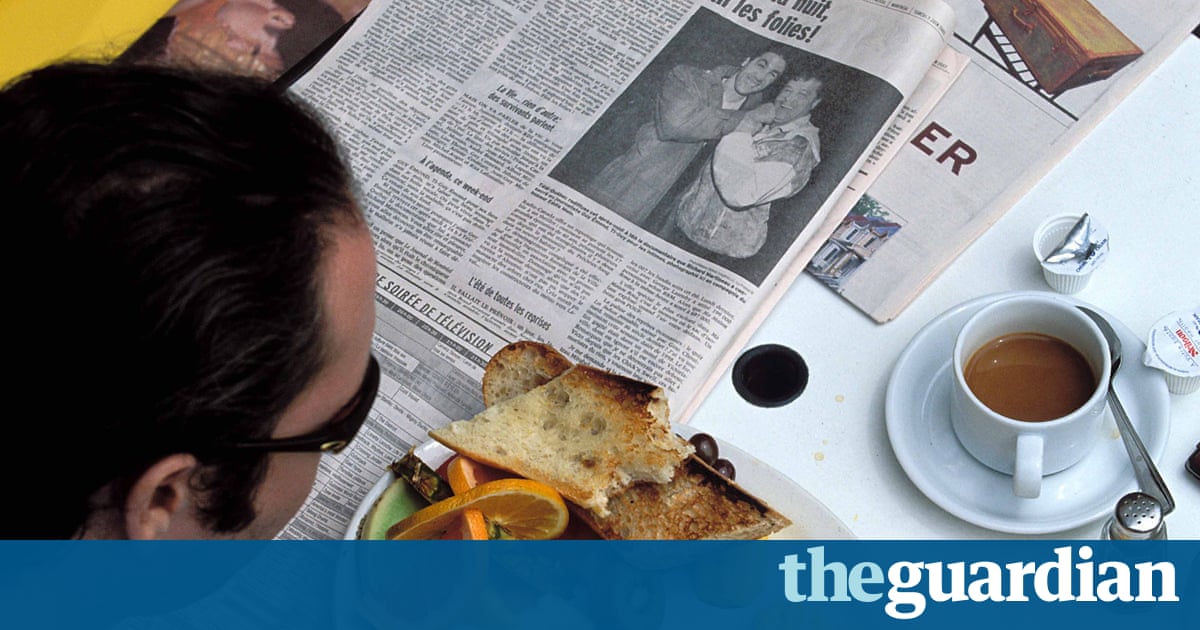 Rights campaigners are among those sounding the alarm over the erosion of press freedom in Canada after it emerged that police in Montreal had spent several months monitoring the phone of a journalist in order to identify his sources.
La Presse, one of Canadas oldest and largest newspapers, said on Monday that at least 24 surveillance warrants were obtained by Montreal police to track the phone of columnist Patrick Lagac. The warrants enabled the forces special investigation unit to track Lagacs whereabouts using the GPS in his phone, as well as monitor incoming and outgoing text messages and calls.
The revelations left Lagac shaken. I was appalled, he said. I was living in the fiction that police officers wouldnt dare do that, and in the fiction that judges were protecting journalists and hence the public against this type of police intrusion.
Montreal police defended their actions, pointing to what they called an exceptional situation. The surveillance was part of an investigation into allegations that police officers in the drugs and street gangs unit had fabricated evidence and which saw five officers arrested this summer.
Lagac became intertwined in the investigation after police detected contact between him and one of the officers under investigation. Police actions were aimed at investigating police officers, not Lagac, police chief Philippe Pichet said on Monday.
We are very aware of the importance of freedom of the press, said Pichet. But on the other hand, there were criminal allegations against a police officer and we have a job to do.
The force did not break any laws in pursuing the warrants, he noted. We respected every law to obtain the warrant we got. We followed the rules, and the judge authorised the warrant.
To his knowledge, no other journalists had been placed under surveillance but he said he could not guarantee that.
Lagac dismissed the police chiefs explanation. The funny fact is that their suspicions involved stories I did not work on, he said. There is a real witch-hunt going on at the Montreal police department. It has been going on for years, they have been trying to find out who dare speaks to reporters.
Denis Coderre, the mayor of Montreal, called the matter troubling but refused calls by the opposition to force the police chief to step aside. The provinces public security minister, Martin Coiteux, also weighed in, telling reporters that he found the news very worrisome and said his department was examining whether police followed the proper procedures. Little more could be done, he said, warning it was not the place of government to interfere with a police investigation or judicial decisions.
The revelations sparked condemnation from groups across the country. Qubecs major media organisations conveyed their indignation and concern in an open letter on Monday. The head of the Montreal police department, Philippe Pichet, must answer the following question, fresh in the minds of all journalists: Who has been spied on? And who is still being spied on by the police?, they wrote.
Amid fresh claims on Tuesday that Montreal police had been combing through their employees phone records to track contact with three other journalists, a dozen legal experts called on the Qubec government to launch a public inquiry. Theres no point in throwing stones at judge who act independently, but we can and should review the system to ensure that fundamental rights are protected, they said in a statement.
The Canadian Journalists for Free Expression said it had sent a letter to the mayor of Montreal and the citys police force demanding that the practice of spying on journalists be condemned. It really fits an extremely troubling pattern around policing and security agencies in Canada, said Tom Henheffer of the organisation.
Recently Qubec police seized the computer of a reporter from the Journal de Montral over concerns that he had illegally obtained information for a story. Their actions followed revelations that the Royal Canadian Mounted Police had followed two journalists for nine days without any kind of authorisation and came as the RCMP is engaged in legal action aimed at forcing Vice Media to hand over background materials relating to a series of stories on a suspected terrorist.
The extent of the issue was highlighted by the fact that police said their surveillance of Lagac was completely legal, said Henheffer. You cant even make the argument that this is just a few bad apples because it was authorised by a justice of the peace. This is the system as its supposed to work. Which just goes to show that the whole system is broken.
These are the kinds of issues more often associated with countries such as Egypt or Turkey, he asserted. Canadians love to trick themselves into this illusion that were a happy, friendly country with strong democratic institutions and the fact is, thats just not true anymore, he said. We have let our rights erode horrifically in this country.
Read more: https://www.theguardian.com/world/2016/nov/01/canada-press-freedoms-patrick-lagace
Montreal police defend surveillance of journalist's phone amid outcry