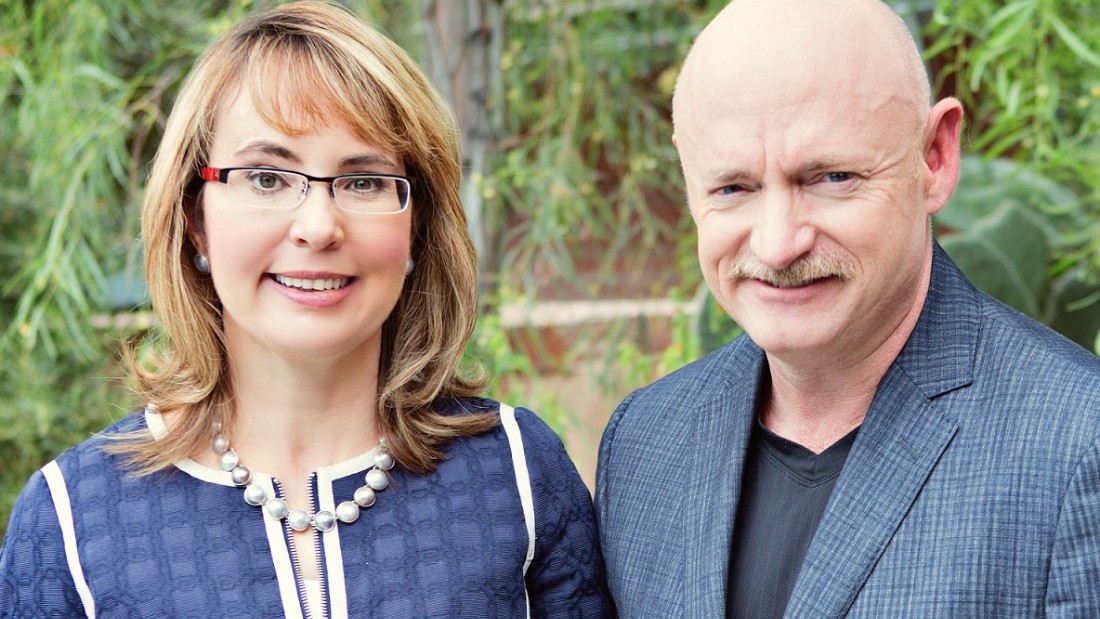 Washington (CNN)Gun-control advocate and former astronaut Mark Kelly said Friday that Republicans should meet with their constituents even in the face of uproar or unspecified security concerns.
In an appearance on CNN's "OutFront" with Erin Burnett, Kelly responded to Texas Rep. Louie Gohmert, who
cited the shooting
of Kelly's wife, former Democratic Rep. Gabby Giffords, as a reason not to hold a town hall.
"If he doesn't want to do town halls, he should just say he doesn't want to face his constituents," Kelly said. "He shouldn't hide behind Gabby."
Giffords, who survived being shot in the head while meeting with constituents in her Arizona district in 2011, responded to Gohmert herself on Thursday, saying: "I was shot on a Saturday morning. By Monday morning, my offices were open to the public."
"To the politicians who have abandoned their civic obligations, I say this: Have some courage," Giffords said in a statement.
Kelly reiterated his wife's comments and told members of Congress to be "aware" of potential threats and make sure their constituents are safe — but not to use her shooting as an excuse to avoid town halls. He also said Giffords continued to hold town meetings in 2009 as the debate over what would become Obamacare raged through the country, and Democrats faced significant push-back at their own town hall events.
Giffords ultimately
voted
in favor of the bill.
Kelly, who stressed that he and his wife are gun owners and support the Second Amendment, also called on members of Congress to support universal background checks for gun purchases.
"If these representatives are really concerned about the safety of their constituents, they should join us and not side with the Washington gun lobby," Kelly said.
He added that despite President Donald Trump's regular praise of the NRA, he believed he could find common ground with the President and said he'd like to meet to discuss the issue.
Gohmert said on Friday he would appear on a local news station and billed the question-and-answer session as a "town hall meeting."
Read more: http://www.cnn.com/2017/02/24/politics/mark-kelly-gabby-giffords-louie-gohmert/index.html
Mark Kelly: Gohmert 'shouldn't hide behind' my wife's attack to avoid town halls