Peoples Daily says US president could endanger the global economy and damage export-oriented countries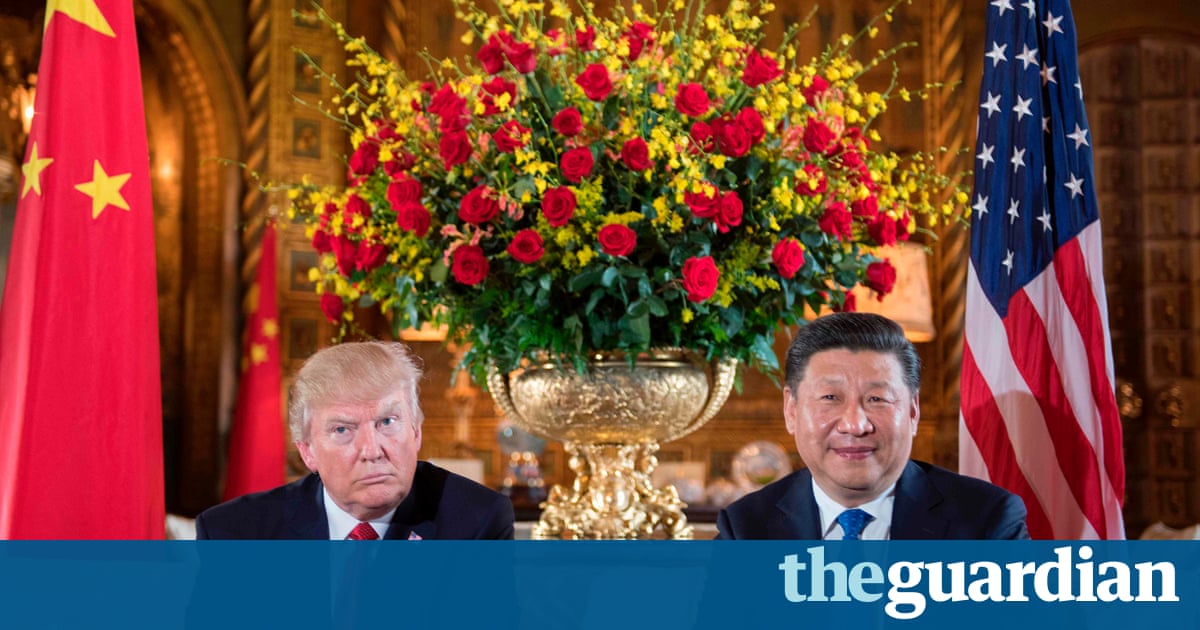 Chinese leaders are worried about Donald Trump engaging in a tax war with Beijing, potentially fuelling tensions between the two countries already strained by problems such as North Korea, trade and the South China Sea.
A commentary in the Peoples Daily, the official mouthpiece of the Communist party, attacked Trumps plan to reduce taxes on companies and simplify swaths of US tax code, highlighting Beijings fears the move could harm businesses back home.
On Wednesday, US administration officials unveiled a proposed overhaul of the tax system, reducing the number of income tax brackets and lowering the tax on corporations from 35% to 15%. Critics at home have also slammed Trumps tax plan, calling it basically a huge tax cut for the rich, and some worry it could directly benefit the president, his family and members of his ultra-rich cabinet.
While any change to US taxes still need to be approved by Congress, if Trumps plan is approved it could see a wave of companies shift assets to the US from countries such as China.
From the perspective of other countries, the US tax cut is in fact provoking a tax war, the Peoples Daily said. These cuts will cause the international tax order to fall into chaos.
The proposed plan would undermine international efforts to combat tax avoidance, the commentary said.
In response, some powerful countries will join in this competition to reduce taxes to set up tax havens, it added. Furthermore, the US tax cut will harm some export-oriented countries that are powerless to compete in tax reductions.
While China was not specifically named in the piece, the worlds second largest economy is heavily reliant on exports and has been struggling for years to shift to a model more focused on domestic consumption.
The US must work with other countries to coordinate international tax policies to prevent mutual harm and avoid endangering the global economy, the commentary said.
Trumps tax proposal comes at a time when US companies are scaling back investments in China over rising costs, unfriendly business environment and increased competition.
Trump has also proposed a one-time tax for overseas profits in an effort to encourage US multinational corporations to repatriate past earnings.
But as US officials heralded Trumps tax plan as growing the economy, creating jobs, last week China announced 380bn yuan (43bn) in tax cuts in order to boost growth.
Pushing through further tax cuts will effectively promote the economy, Premier Li Keqiang said of the measures.
Read more: https://www.theguardian.com/world/2017/apr/29/china-warns-of-tax-war-after-trump-pledge-to-slash-rates
Chinese media warns of 'tax war' after Trump pledge to slash rates