Warship is due to go into service in 2020 when it will join existing carrier, the Soviet-era Liaoning, bought secondhand from Ukraine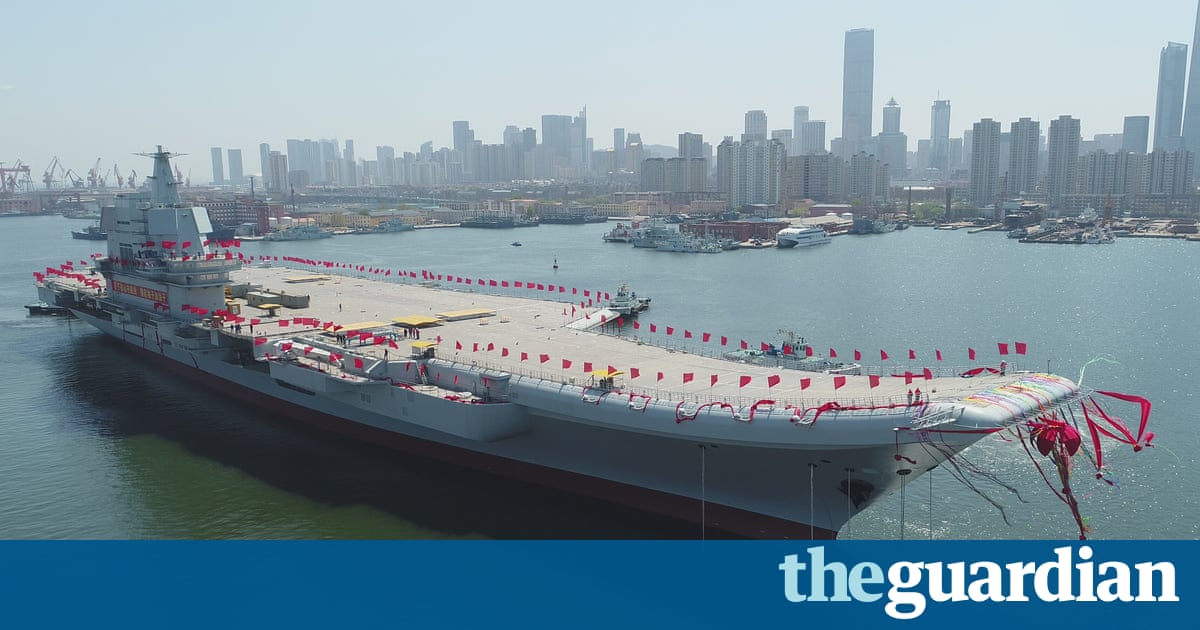 China has launched its first domestically built aircraft carrier, which will join an existing one bought secondhand from Ukraine, amid rising tensions over North Korea and worries about Beijings assertiveness in the South China Sea.
State media said the carrier, designed in China and built in the north-east port of Dalian, was not expected to enter service until 2020.
The announcement by the official Xinhua news agency had been well flagged as foreign military analysts and Chinese media have for months published satellite images, photographs and news stories about the second carriers development. China confirmed its existence in late 2015.
Its launch follows Chinas celebration on Sunday of the 68th birthday of the founding of the Chinese navy, and it comes amid renewed tensions between North Korea and the United States over Pyongyangs nuclear and missile programmes.
Chinas first aircraft carrier, the Liaoning, was bought as an incomplete Soviet vessel, the Varyag. It was towed to China and refitted, undertaking its first sea trials in 2011 and since then taking part in patrols of the South China Sea.
Read more: https://www.theguardian.com/world/2017/apr/26/china-launches-second-aircraft-carrier-that-is-first-built-at-home
China launches second aircraft carrier that is first built at home