Police dig through undergrowth in Royal national park in search for Leveson, who disappeared in Sydney in 2007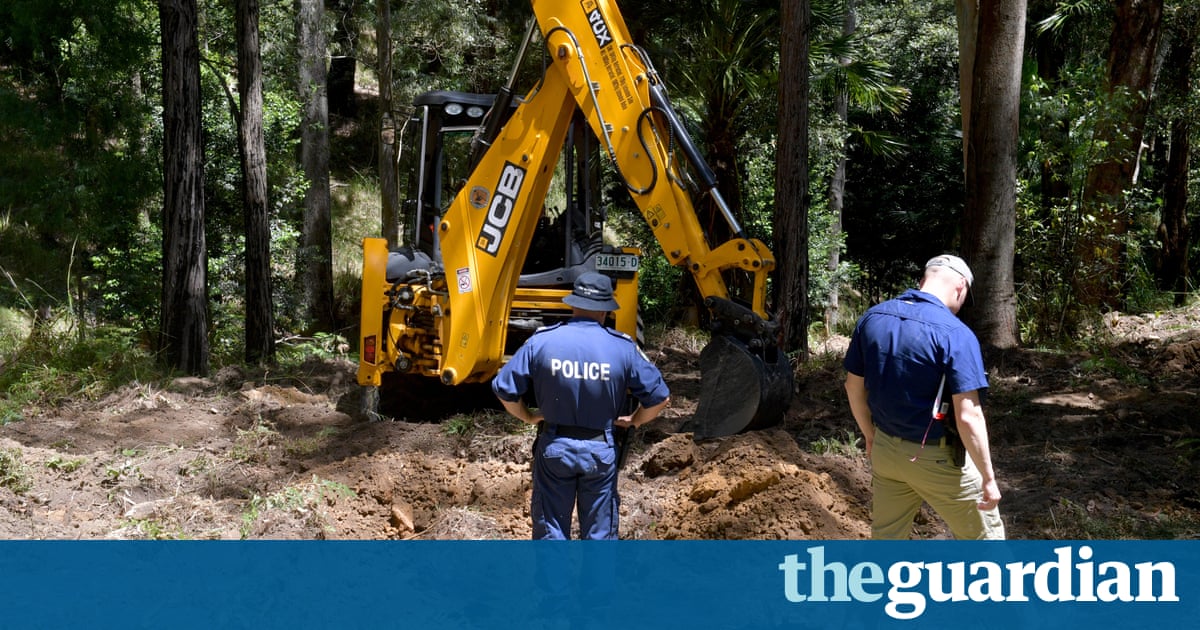 The search for missing man Matthew Leveson has entered its fifth day as digging in dense bushland south of Sydney resumes.
Police are expected to expand their search area on Monday at Waterfall, in the Royal national park, after there was no breakthrough on Sunday.
Family and friends of Leveson, who disappeared in September 2007, have spent days watching police using a digger rip through undergrowth and scour bush for remains.
The small team have combed the uneven ground covered with fallen trees using surveying equipment but so far have not unearthed any trace of Leveson.
Investigators were led there on Thursday afternoon by Michael Atkins, Levesons former lover, who was acquitted of his murder in 2009.
Atkins had been giving evidence at a New South Wales coronial inquest, where he admitted to lying to police and being offered conditional immunity from prosecution.
Police began searching bush last week after the inquest.
Levesons parents have never stopped looking for him and fought to have the coronial inquest reopened hoping something would lead them to the remains of their son.
Read more: https://www.theguardian.com/australia-news/2016/nov/14/bushland-search-for-missing-man-matthew-leveson-enters-fifth-day
Bushland search for Matthew Leveson's body enters fifth day