State-run media says since declaring the six-month state of emergency, authorities have made vast numbers of arrests to quell protests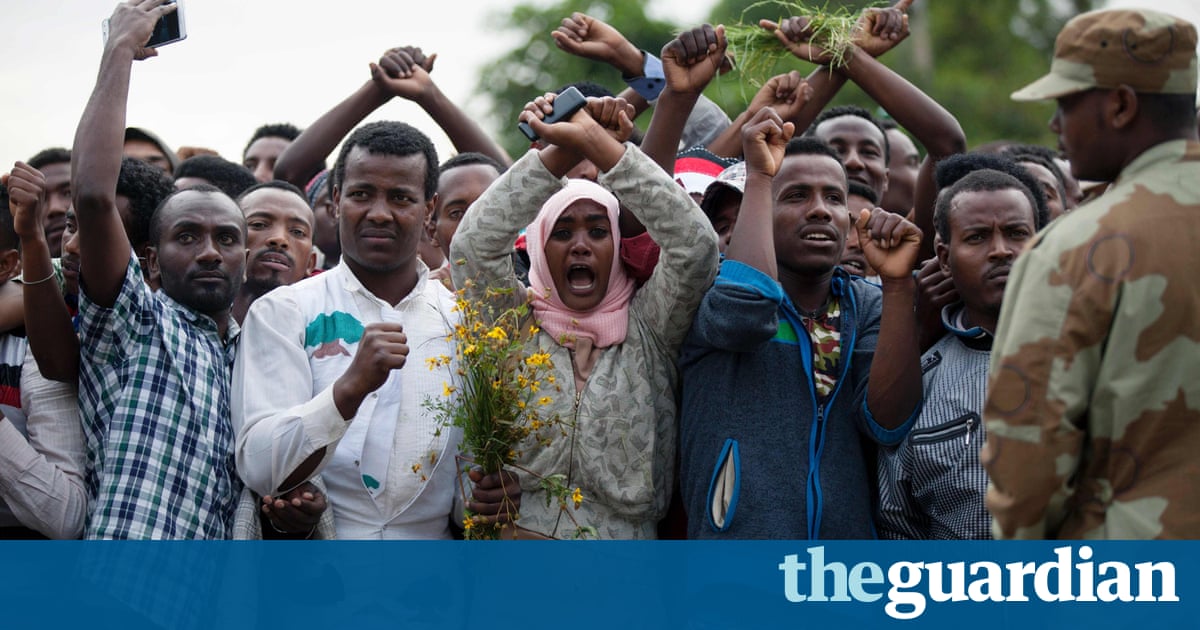 Ethiopian authorities have arrested more than 1,500 people since declaring a state of emergency less than two weeks ago, according to a statement published by state-controlled news agency Fana.
The command post, a body set up by authorities to oversee the state of emergency, said 1,120 people had been arrested in the towns of Shashemene and West Arsi south of the capital Addis Ababa for violence and property damage.
The towns are in the region of the Oromo ethnic group, who along with the Amhara have waged nearly a year of protests against a government largely made up of minority Tigrayans.
Another 302 people were arrested in the western town of Guji and 110 in the area of Kelem Wolega. According to the statement on Fanas website, authorities seized hundreds of weapons.
About 50 people were arrested for trying to deny service by closing their businesses or calling for strikes in the Amhara region, and three teachers were detained for abandoning school.
The six-month state of emergency comes with a raft of stringent rules.
Foreign diplomats are banned from travelling more than 25 miles outside the capital Addis Ababa, and it is illegal to watch television stations set up by the diaspora. Posting links from these organisations websites on social media has been declared a criminal activity.
The state of emergency was imposed after a surge in violence following a stampede at an Oromo religious festival that killed more than 50 people on 2 October, which was blamed on police firing tear gas at anti-government protesters.
Read more: https://www.theguardian.com/world/2016/oct/21/1500-people-arrested-in-ethiopia-in-two-week-state-of-emergency
At least 1,500 people 'arrested in Ethiopia in state of emergency'